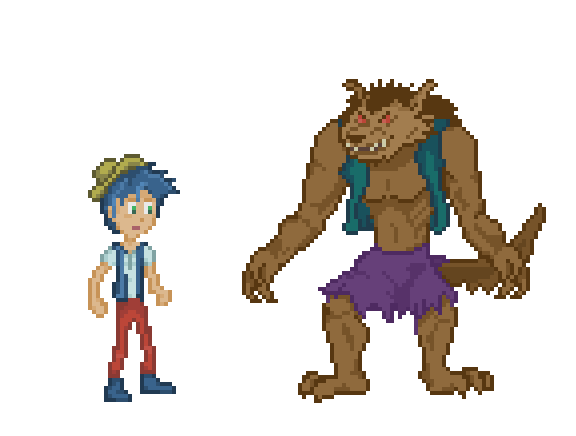 Learning Spanish should be an adventure...
Rocket Boy Games is an independent games studio with a focus on creating fun and engaging video games to help you learn languages.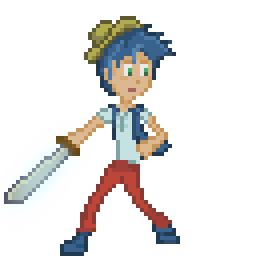 This game is purposely designed to be entirely in Spanish...
...with no in-game translations. We designed it like this to provide maximum immersion. That said, there are no rules. If you are very new to learning Spanish, you may benefit from using an outside translator at times and keeping common words written down close by.
Your progress is saved automatically. 
Every time you score a point or move to another room the game will autosave. You can quit the game at any point and resume where you left off by selecting the continue option from the main screen.
There is no death mechanic in the game...
...and there is no action you can take that will stop you from completing it (including with maximum points). We want to encourage players to attempt any type of action. However, wrong decisions have the potential to temporarily inconvenience you.
Don't be discouraged if you feel lost at times,
you can absolutely complete this game even if you don't understand every word that's being said. New language learners often find themselves quite overwhelmed when first attempting to interact in the language they're studying. This is a natural part of the process that we've attempted to simulate to an extent. Just watch for keywords and context, and don't be afraid to experiment.
"Pedro's Adventures in Spanish" is one of many resources... 
...you can use when attempting to learn a language. And is particularly useful for learning nouns and pronunciation. However, it is not ideal for learning the nuances of grammar and conjugation (however it is good for practicing them!) We recommend also using other applications and/or resources to refine your grammar.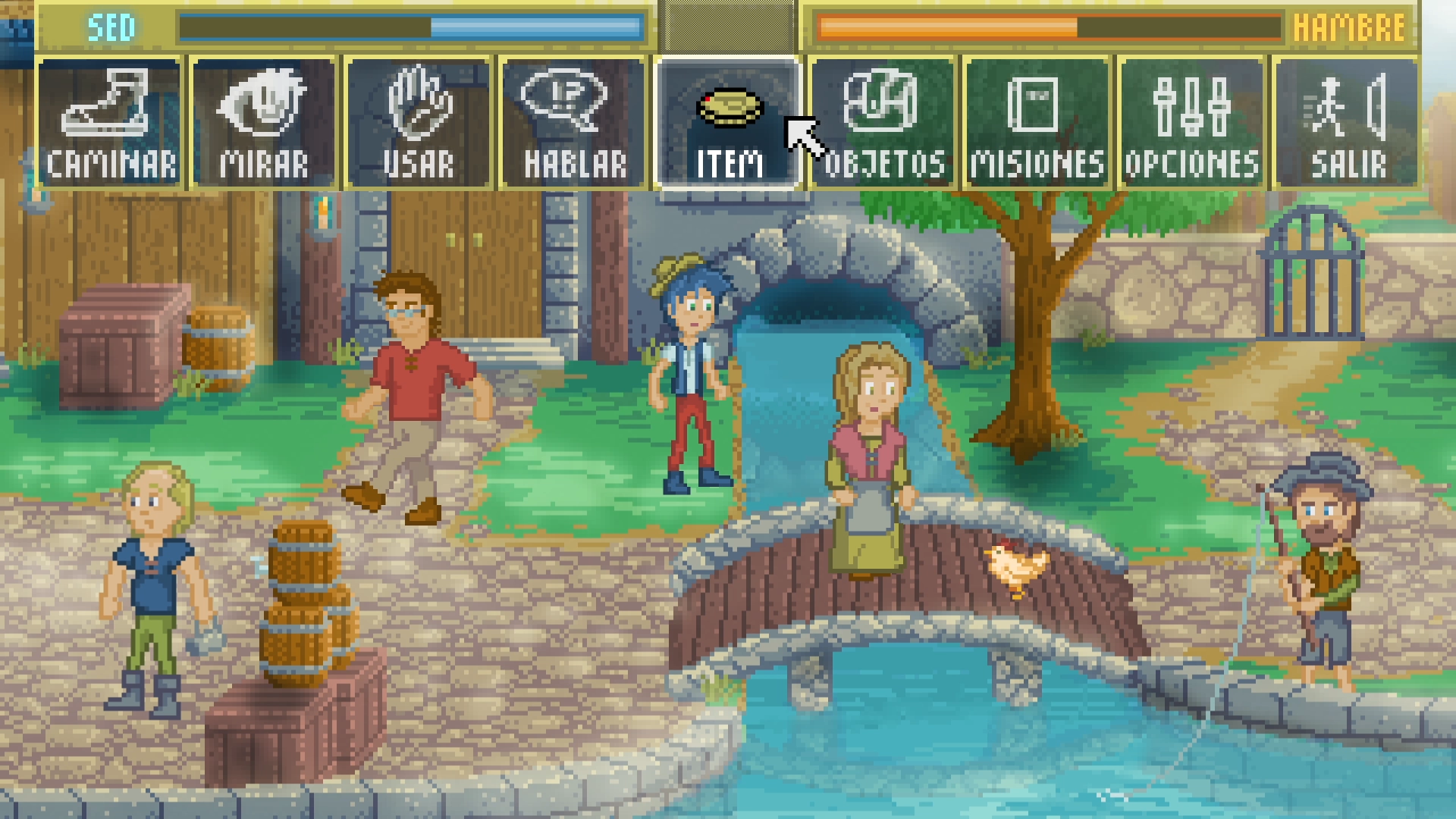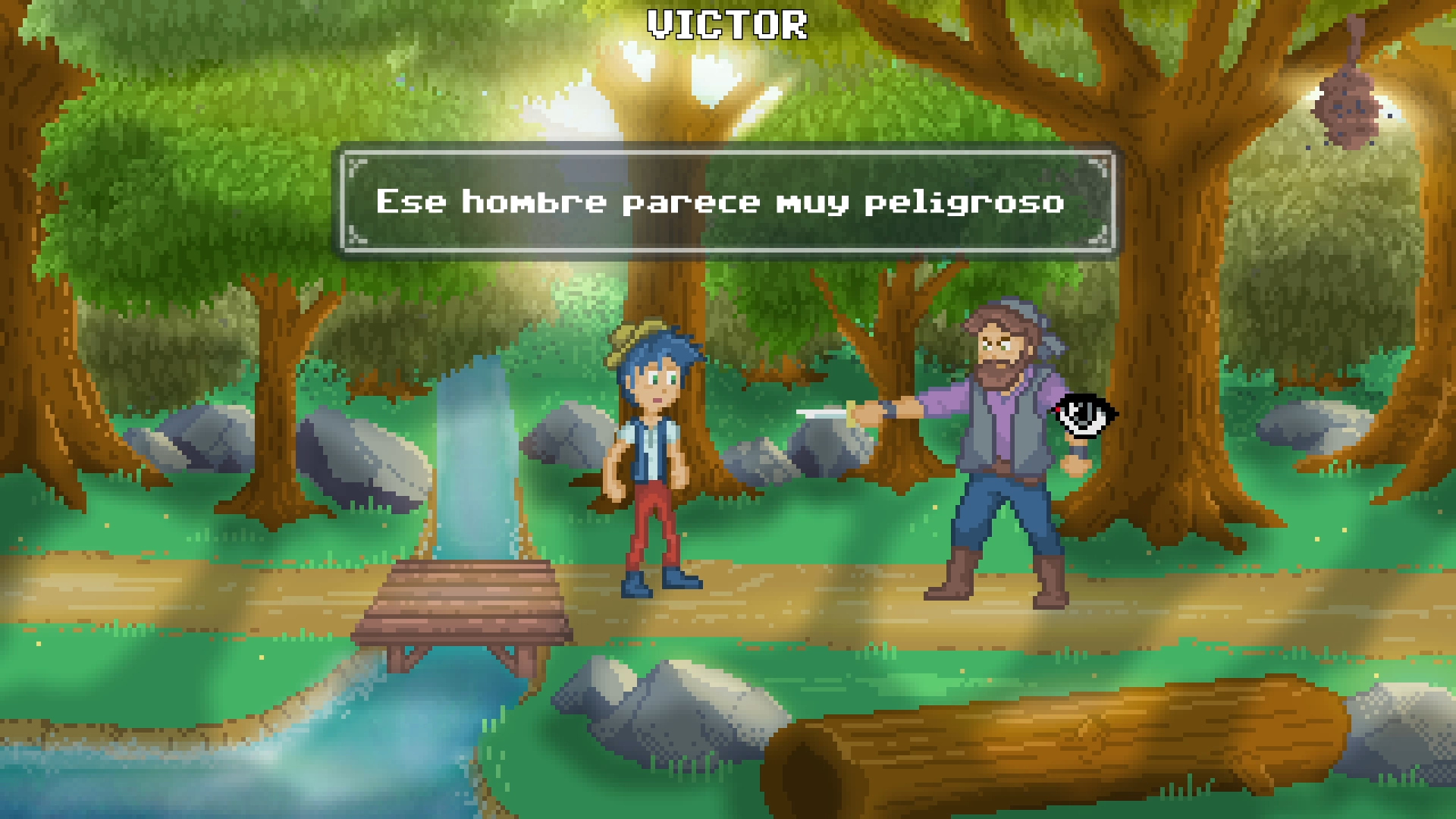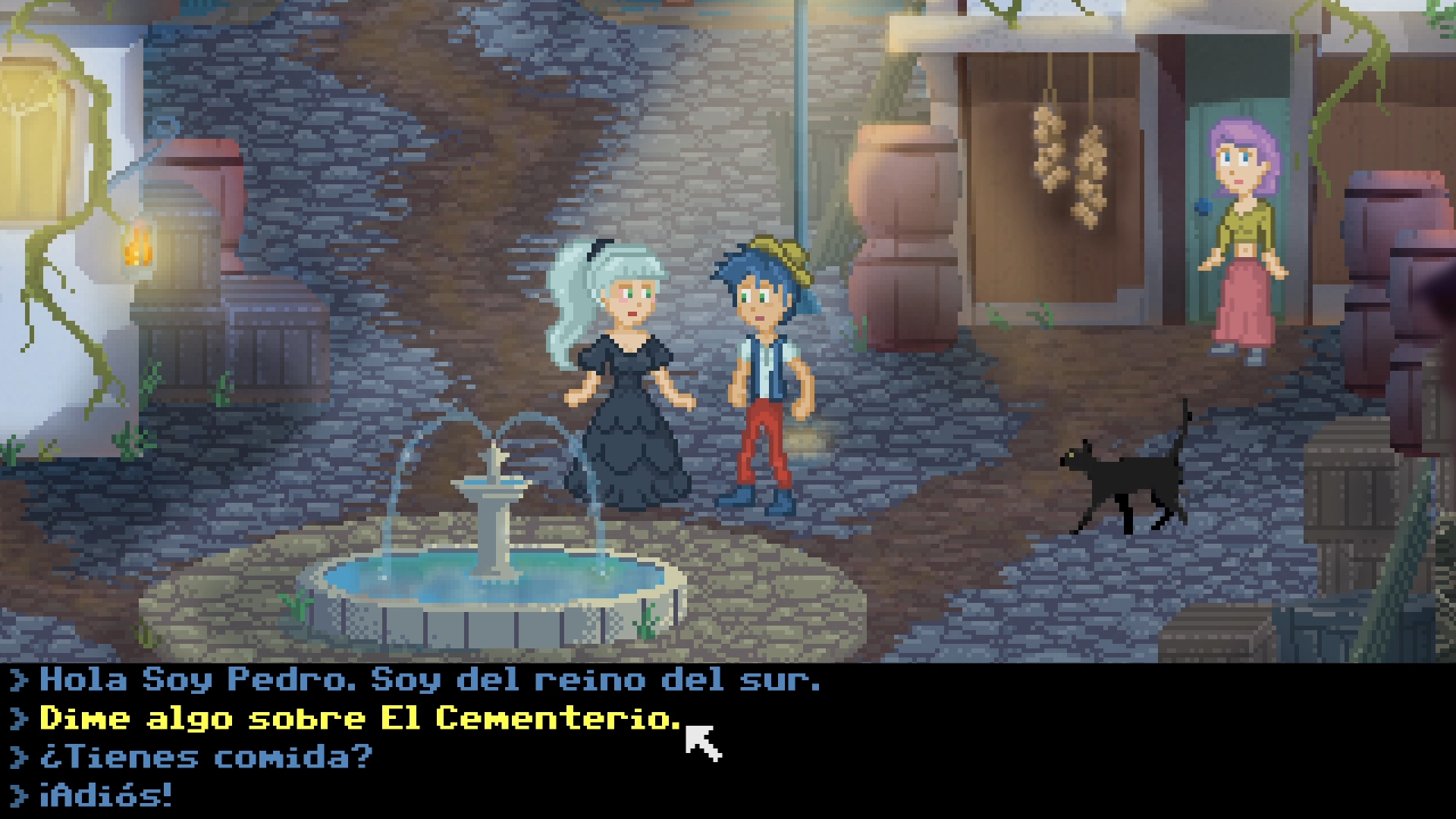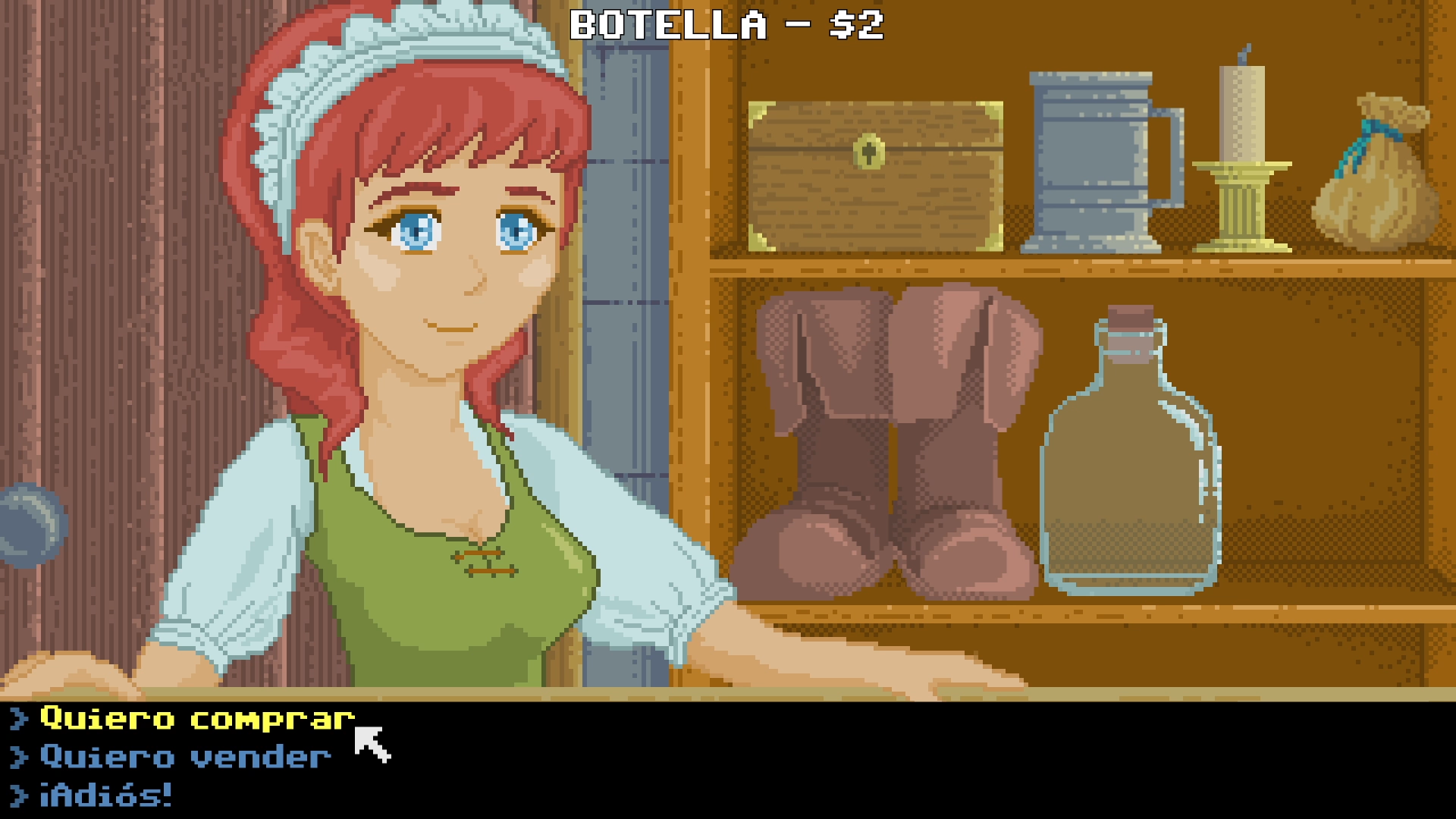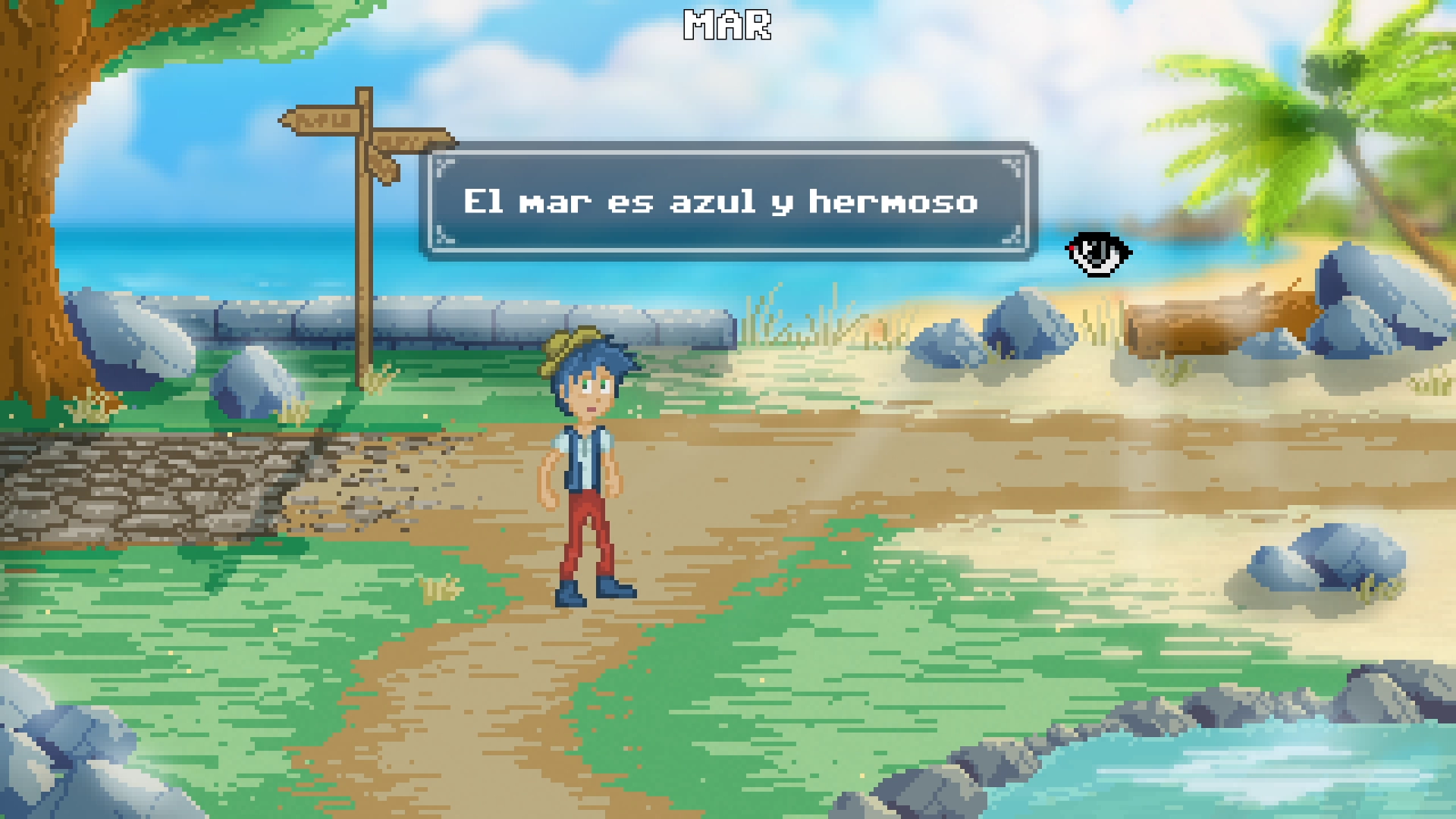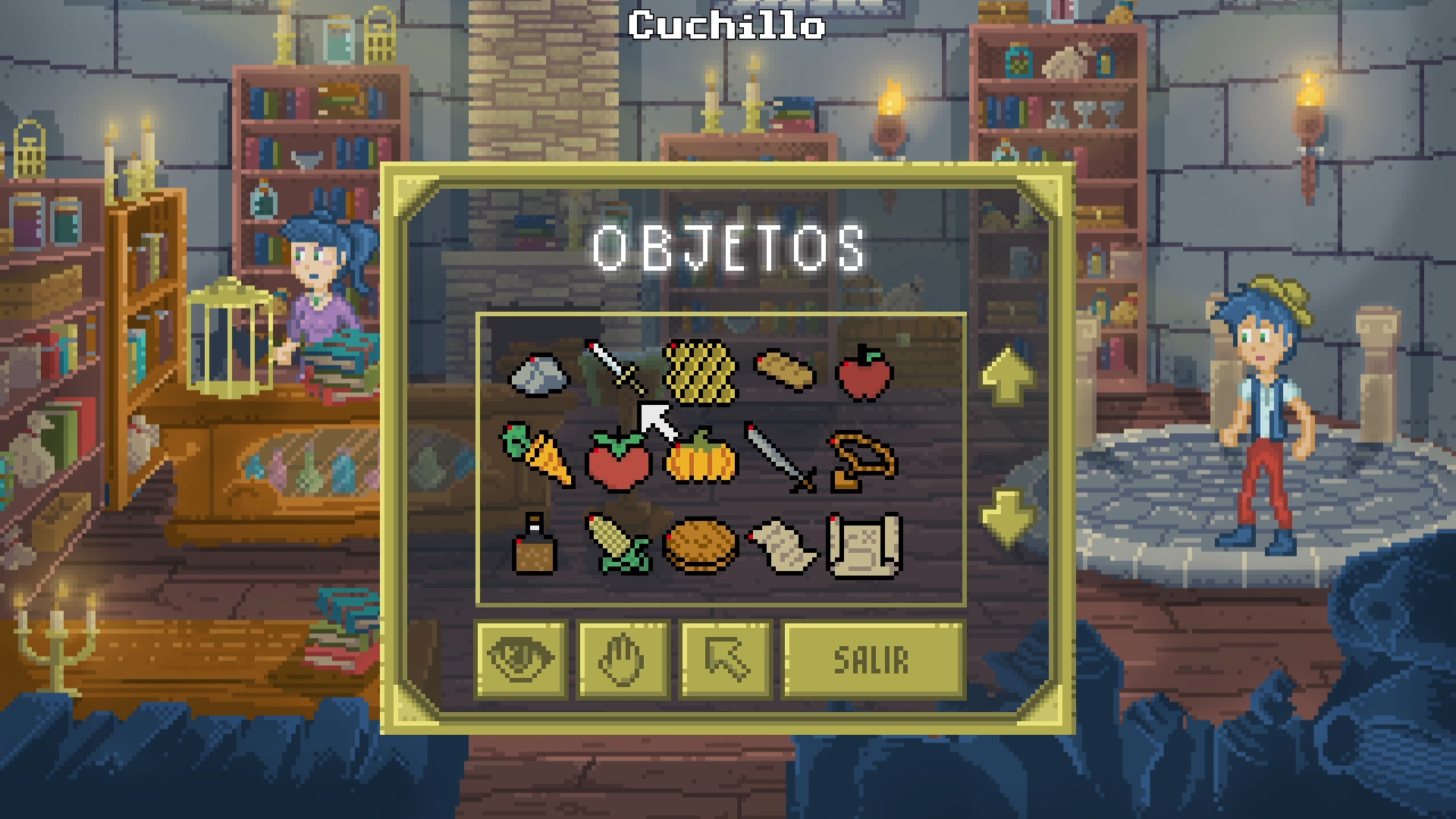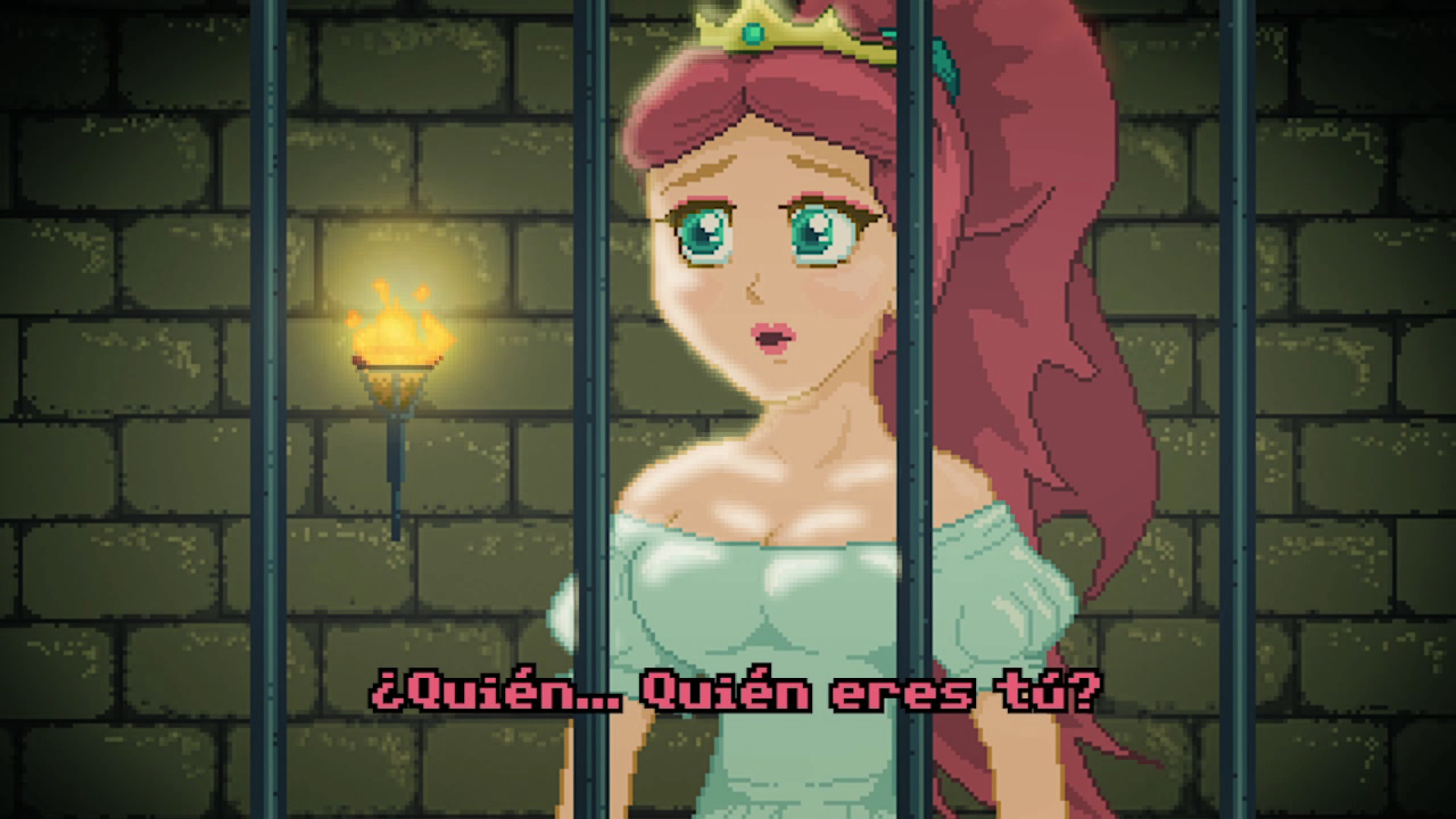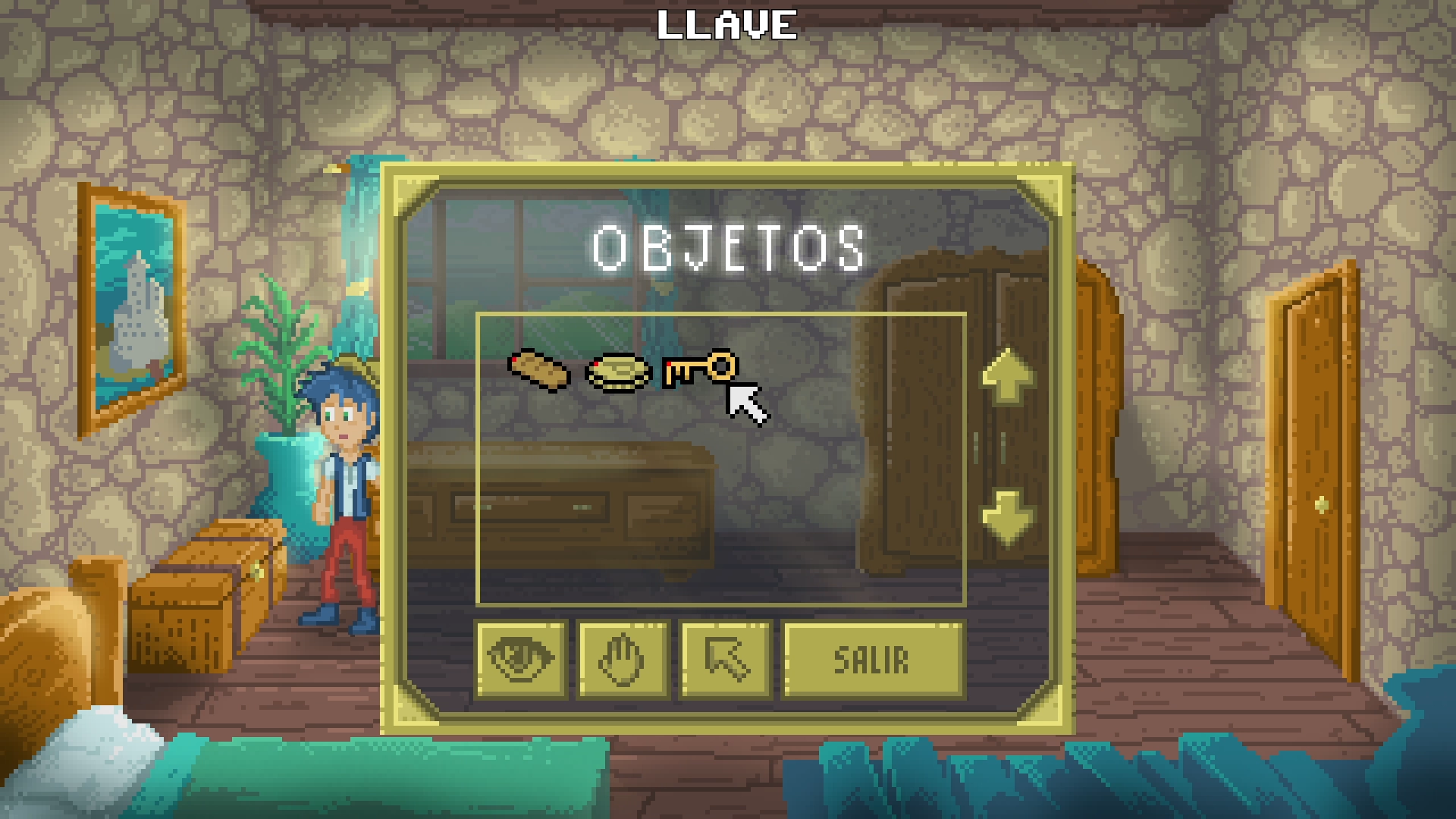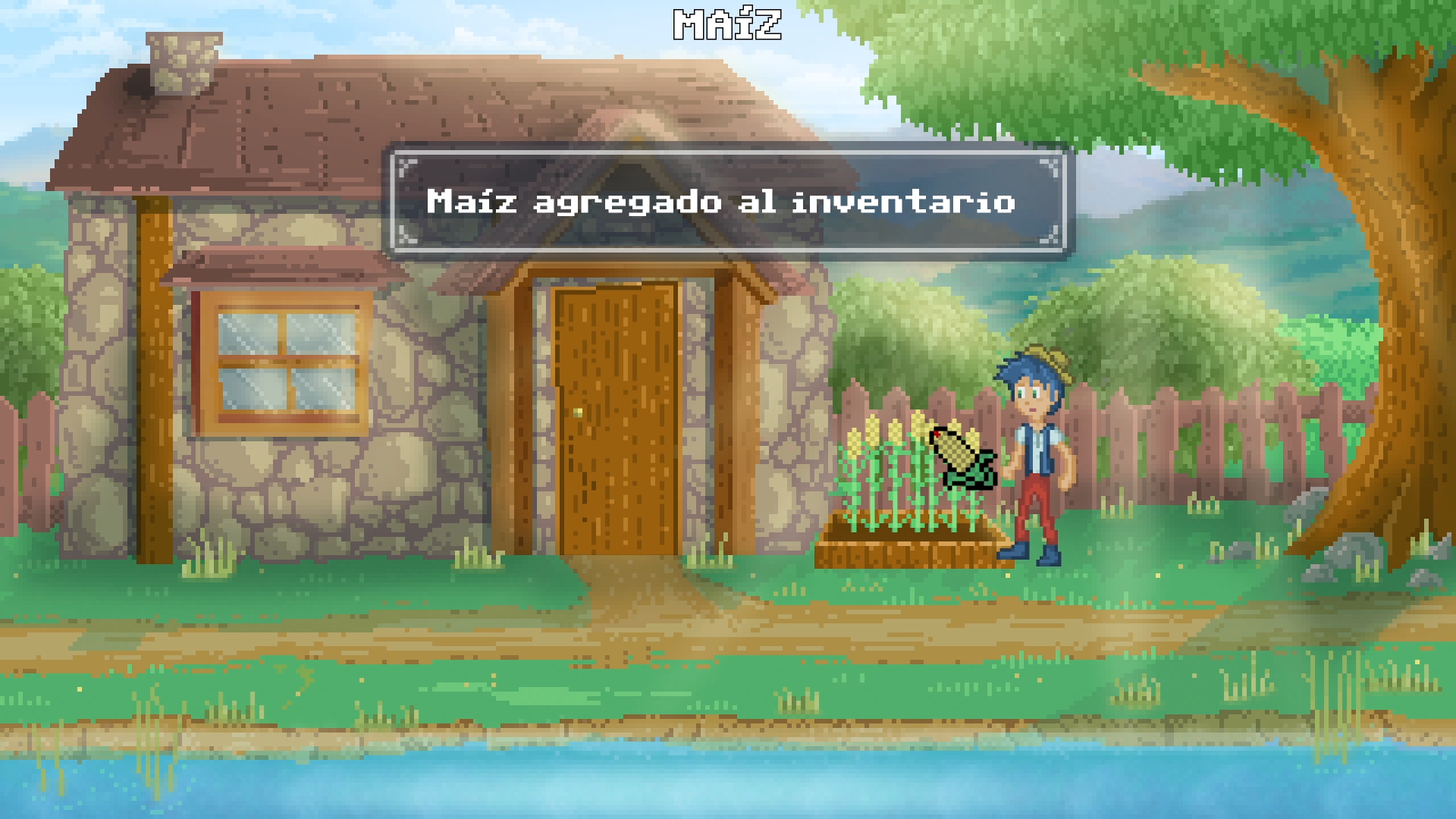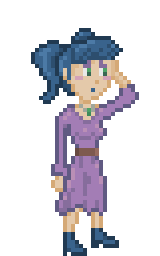 "Is this game for beginners?"
Pedro's Adventures in Spanish is ideal for beginner to intermediate Spanish learners. However, even experienced learners can benefit from it. If you've never learned any Spanish previously, we would recommend that you spend a few weeks learning some common verbs and grammar before beginning the game because it will allow you to make the most of the experience.
For advanced learners looking for a challenge, it is possible to turn off the text subtitles from the options menu. In this scenario players will have to rely on their listening comprehension to understand what characters are telling them.
"Will this be useful if I want to learn Spanish from Spain (Castilian)?"
In short, yes. Especially if you are a beginner. The scripts and voice performances were done by latin american Spanish speakers but most of the common verbs and nouns are the same in both variations of the language. Even though some of the words in the game might be less commonly used in Spain, Spaniards and Latinos are typically able to understand each other perfectly.
We wanted to maximize the amount of content in the world. As we are only a two person team, we decided to use pixel art as it is one of the most efficient art forms and allowed us to create the most characters and environments for players to encounter. Also, we think its cute.
"Why fantasy? Will I miss out on learning more modern words?"
A fantasy setting allowed us to put the player into a variety of interesting situations and more easily provided opportunities for them to encounter different objects, characters and locations that would otherwise feel unrealistic to encounter.
"Will you be releasing this game in other languages as well?"
In the long term we certainly hope to. Provided there is sufficient support for Pedro's Adventures in Spanish then we intend to release it in other languages as well, starting with the romance languages (French, Italian, Portuguese etc) and then eventually in Asian languages (Japanese, Mandarin, Korean etc).

ROCKET BOY GAMES is an independent games studio based in Canberra, Australia. 
Whilst we've attempted to address any bugs that might be in the game it's very possible we may have missed a few and we apologise in advance if you encounter any. Please feel free to let us know about them, it will be greatly appreciated.
"Pedro's Adventures in Spanish" is our first commercial release and with enough support we hope to create many more interesting language learning games for Spanish along with other languages.
Our objective at Rocket Boy Games is to provide a fun alternative to your language learning experience. Thank you for being part of that journey. Buena suerte.
Kind regards,
Chaz and Andrea - Rocket Boy Games
info@rocketboygames.com